Logo designing is one of the key ways you launch yourself as unique in the marketplace. Logo designing should be powerful, but not overly complex, and make an almost instantaneous and memorable impact.
Logo designing services is essential to the success of your growing business. Logo is part of your business's marketing campaign, a strong image that your market can bolt onto. It represents the nature, character, and values of your business and image really is everything in business. A company can either thrive or decline away based on the way it presents itself to the public. Its for this very reason that your custom logo and corresponding brand can set you apart from your competitors.
The way you present yourself and your business to the market at large should be positive, powerful, and leave a lasting impression. A visually stunning logo and the branding it builds can make or break a business.
Perfection doesn't come easy but I make sure that we bring out the best in your logo and I bring perfection to the plate every single time. My logo designing services ensures that your brand identity shines through in your logo and it is a perfect emblem to represent your business. Whether you are a new brand looking to establish its market or an existing one, I ensure that your uniqueness and individuality is celebrated in your business logo. I know the significance of having a custom logo design as I know it is the single most important entity that serves as a foundation for a powerful brand. I have created thousands of brands across the world for businesses spanning hundreds of business sectors.
Best Freelancelogo Designing services in Hyderabad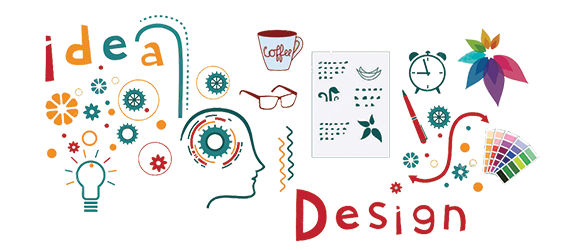 One Logo Design believes in rendering quality logo design services packed with creativity, dedication, and perfection. With resounding experience and innumerable recognitions I hold a premium spot as a leading online creative agency that does not just make logos but brands! My logo designs can help you create a superbly crafted logo with their designer skills, a complete responsive website, mobile application and other marketing collateral.
Designing your logo:
Logo Designing is just not a matter of hitting together some graphic elements and the name of your company. There are clip art and stock logos for that kind of this (though neither a highly recommended method for professional branding.) Instead, creating an active brand identity can be a wide process beginning with the formulation of your company into a creative brief, which is converted into visual concepts and logo design ideas by our team. Through a back and forth revision and edit process, my designs can hone in on the exact logo you're after, and one that you'll be proud to call your own. It's not an easy task, nor should it be treated as such. After all, you're developing a corporate logo that with any luck, will last the lifetime of the company it represents.
As easy as possible:
While it may seem like a daunting process at first, I've streamlined my creative logo designing process so that you can work with our designers, online, and without ever leaving your desk. All you need to do is submit a design profile and then I'll do the rest.
Professional Freelance Logo Designing Services
I offers several logo designing packages, priced according to the number of concept & revision cycles, what's included and branded design add-ons.Many of my clients are surprised to find out that one of the world's most famous logo design services provider in Hyderabad. Well, I am. While the majority of my clients are from the Hyderabad, I've also developed some of the company logos for Hyderabad clients from almost every province there is. I've made it easy to work with my designs in-person so you're assured of a logo you'll love, at a budget you can afford.